[two_third]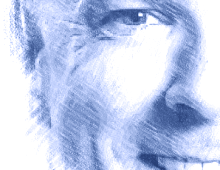 [/two_third] [one_third_last]
| | |
| --- | --- |
| Partial Client List | Metro by T-Mobile |
| | Crest |
| | L.L.Bean |
| | Culligan |
| | Western Union |
| | Blue Cross Blue Shield |
| | Bonefish Grill |
| | IBM |
[/one_third_last]
Peter's Voice-Over Demos
Peter's Video Voice-Over Samples
[one_half][/one_half] [one_half_last] [/one_half_last] [one_half][/one_half] [one_half_last] [/one_half_last]
Peter's Biography
I found my life's calling when I was in KINDERGARTEN.
In my hometown of Buffalo, NY, our saintly teacher, Sister Donna Marie, took our class on a field trip to radio station WEBR-AM.
Quick as a lightning bolt, the minute I walked into that radio station control room (pictured) …everything changed for me.
Everything.
I'm not sure how many 5-year old children experience epiphanies but standing in that radio studio in 1969, I knew instantly my life would always include a microphone.
My broadcasting obsession was probably genetic. My Father was State Oratory Champion in high school and my Mother had long wanted to work in broadcasting at a time when women didn't really do that.
When I was a junior, I secured my high school's first-ever radio station internship. In college, I worked at a 50,000-watt radio station in Dayton, OH where I had the #1 rated show on Saturday nights. I was promoted to Commercial Production Manager there because clients really liked my voice and commercial production work. Because of my humor, personality and improvisational skills, I was also a popular client choice for live event announcing. That's all still true but now I also voice narrations and broadcast promos too.
We O'Connell's happily live in Raleigh, North Carolina, where I've built my state of the art voiceover studio for clients like General Electric, Kraft Foods and Duracell Batteries as well as hundreds of great regional and local brands too.
How can I help you?
Let me know how my immense experience and love of voiceover can help make your next media project sound amazing! Thanks.
[one_half]
Peter's Voice Type
Conversational
Friendly
Mid-Range
Deep
Smooth
Raspy
Quiet
Versatile
Mature
Booming
Gravelly
Energetic
[/one_half] [one_half_last]
Connect With Peter